This is the second half of a two part series on 2021 Commercial Real Estate Predictions and Insights. You can find the first half of this series here: 2021 Commercial Real Estate Predictions and Insights
Insight 4: An Industrial Real Estate Explosion
Whether it's a retail conversion or new construction, there's going to be a massive need for industrial real estate. With e-commerce being the top choice for shopping, we expect to see at least 250 million commercial square feet dedicated to industrial space in the coming years. According to CBRE, $1 billion in e-commerce revenue necessitates a need for 1.25 million square feet of warehouse space. So, all major cities will need expansive warehouses for packaging, storing and shipping consumable goods.
Prediction 4: Industrial Real Estate 
Spacious, gateway areas close to ports and bustling cities (particularly in the southwest and southeast) are expected to see a surge in commercial industrial conversions and population growth. Population growth will likely boom with the onset of industrial expansion and greater job availability. But, it should be noted physical labor alone cannot accommodate the anticipated burgeoning growth. To maintain efficacy, streamline productions and reduce operational costs, industrial real estate lessees will depend on autonomous robots, software scheduling and updating and virtual security.
Insight 5: Socially Distanced Multifamily Living
In 2021, affordable housing is at the forefront of everyone's mind. However, this won't halt the demand for multifamily living. This year we anticipate multifamily investments to increase by 33% with over $148 billion in revenue. Shelter-in-place mandates made urban cities unappealing for many. Urban areas have turned into undesirable locations that suffer from high rent, high-cost public transportation, and other costly downsides. Additionally, dense populations often have inadequate indoor and outdoor space to social distance. When it comes to amenities, there are many unavailable or unusable entertainment "amenities" like restaurants, theatres, venues, etc.
After feeling the pent-up effects of the lockdown, many city dwellers (who likely work remotely now) have packed up and moved to less dense, suburban areas where they can stretch, relax in ample space. This is mostly to enjoy the natural amenities for the time being. Seeing many cities are not completely abandoned, multifamily investors working to retain tenants need to prioritize community engagement after the pandemic is over. Hopefully, this will make up for emotional connectivity and urban romanticism lost from in-person interactions.
Prediction 5: The Modern Multifamily Experience is Virtual
Multifamily investments in suburban and rural areas will likely grow as remote employees no longer need to live close to their work headquarters. For example with Salt Lake City, areas like Layton and Bountiful will likely be desirable locations. This is because they'll offer affordable housing solutions that also await industrial prospects like warehouses and distribution centers.
While social distancing remains in effect, virtual engagement in the form of mobile apps will be a must for urban and non-urban multifamily complexes. App initiatives like polls, rewards programs and virtual meetups instill a sense of connectivity.
According to Deloitte, companies can continue to improve the value and connectivity of their assets. This can be done by "deploying smart building design and maintenance capabilities and offering more relevant services to tenants and end-users". Such services include:
Tenant-predictive analytics

Smart-building technologies

3D property visualizations

Facility and maintenance monitoring systems

Insight 6: Socially Distanced Vacations
While the demand for hotel and vacation space is steadily increasing, it's going to take a while for hotel investments to return to pre-pandemic volume. The public is anxious to relax somewhere that's not their home. But, they are also hesitant to vacation in once-popular, high-traffic areas. The rate of recovery for hotel occupancy is closely tied to the distribution of the COVID-19 vaccine. 
For now, drive-to destinations like campgrounds, parks and natural attractions are popular alternatives to hotel stays. Interestingly enough, rural and interstate hotels do not have any issues with vacancies, compared to their urban counterparts.

Prediction 6: Hotels Will Have to Wait
While all varieties of hotels have experienced some form of loss from 2020 vacancies and closures, economy vacation real estate experienced the least amount of disturbance. We expect economic vacation investments to continue to face the least revenue, unfortunately. Additionally, we expect vacancy and recovery hurdles when compared to their upper-scale and luxury counterparts.

Hotels in urban areas that rely on business travel are expected to recover the slowest. Fortunately for urban, upper-scale and luxury hoteliers, business recovery is predicted to experience the sharpest incline of revenue per available room. However, this is once vaccinations are widely available. In the meantime, hotels can work on boosting their competitive edge by investing in the future of hotel vacationing with technology. Some desirable technological integrations are mobile apps and virtual on-demand entertainment.
Insight 7: The Reign of Colocation Centers
If you're looking for a long-term, dependable commercial investment, consider colocation. E-commerce, cloud servicing and online content consumption are crucial to our workplaces, shopping experiences, living arrangements and vacation plans. Commercial real estate has a definite need for server and hardware storage to host all these vital services. So, it's no wonder data center REITs are becoming a popular commodity within the commercial real estate market.
If you're looking to sharpen your competitive edge, you should know enterprise companies want to maximize power and efficiency by looking for data centers with "clean energy" initiatives. Providing secure, stable, clean and environmentally-conscious data storage environments may be more than a marketable feature. Furthermore, it may also be tax-advantageous.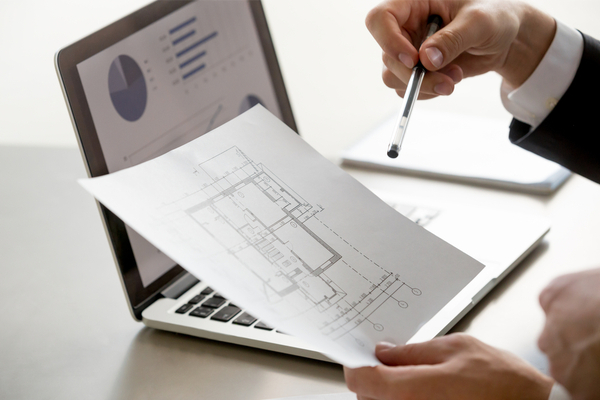 Prediction 7: Data Centers Aren't Going Anywhere
We anticipate colocation tenants to look for flexible short-term leases in the foreseeable future. However, with online and cloud technologies driving innovation, commerce and networking, we assume they will eventually buckle down into long-term leases. These will likely be in affordable, budding, rural cities.
Our 2021 Commercial Real Estate Predictions
There's a lot of promise for 2021 commercial real estate predictions. So, whether you're looking to buy your first commercial real estate, improve your existing real estate assets, there's sure to be an opportunity in the coming year. If you have any other questions, please feel free to contact our team. The SVN Alta team is here to help you so you can make a smart investment or have a great sale.