Many are aware of the benefits of investing in real estate properties. From gaining financial freedom by having a high-income source and being able to expand your assets, investing in commercial real estate is almost always a great idea.
Finding the right property is never an easy task, though. Common variables to consider include the location of the property, the price based on the market and location, as well as the business opportunities that could potentially come about from this new investment.
When looking for a commercial real estate property, it can be a great idea to purchase one in a populous city. With the influx of people, there is a better chance of success, and the return on investment can often be higher. With the increase of activity in the US market post-pandemic, be sure to consider the exciting cities the market has to offer This business venture could be the start of something exciting and highly profitable!
Salt Lake City, Utah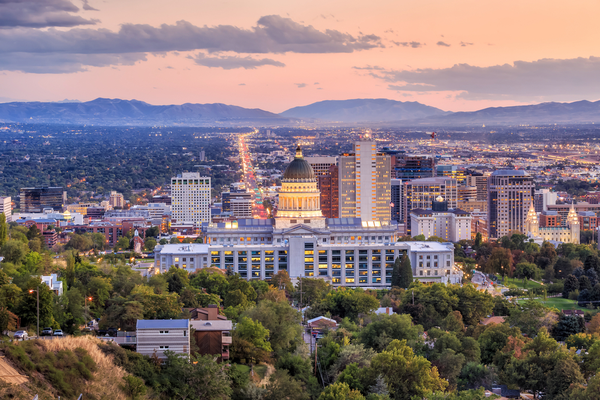 Utah is a unique place to visit, with its mountainous scenery and multiple national parks that are bucket listers dream come true. Salt Lake City, Utah is home to a booming downtown. It's crowded with both people and businesses of all types and can be a great city to consider when looking for the perfect investment property for your needs. Recognizing the value of collaboration in investment sales is an important aspect for the brokers at SVN ALTA. Based in downtown Salt Lake City, SVN ALTA brokers are experts in the market for commercial real estate investments.
Why Salt Lake City?
As the capital and most populated county in Utah, Salt Lake City has a diverse population. From its rich culture, a popular ski destination, and varying shops and Irish pubs and wine bars, it is easy to see why Salt Lake City is a common destination for weekend trips or for long term living. The opportunities that this city in the Beehive state has to offer are nearly limitless.
In terms of commercial real estate in the exciting city, it has great rates and a high success rate for investors.
What industries are popular in Salt Lake City?
Salt Lake City notably has a lot to offer, but Utah's diverse economy can be narrowed down to more specific industries. When considering an investment property, popular industries include tourism, mining, agriculture, manufacturing, information technology, finance, and petroleum production. Having these options when looking for a commercial real estate property creates the opportunity for a successful investment.
The Culture
The uniqueness of Utah can often relate back to its diverse culture and varying population in relation to other large and populous US cities. Salt Lake City is known for a high population of Mormons, which help to contribute to the rich culture of the city, as well as the economic success. The predominant Mormon culture often focuses on delayed gratification and stable families. This helps to contribute to the economic success of the city as a whole.
The people of SLC generally take education very seriously and have a high percentage of college graduates. This can be another contributing factor to the success of the city's wealthy economic state that has been withheld over the years. Investing in an area of a wealthy population is definitely something to highly consider when looking for a location for a business venture. In comparison to smaller cities, commercial real estate investment properties would typically do better in a larger city.
Post-Pandemic Commercial Real Estate
As the pandemic nears an end or society's return to the "new normal" some things have changed in the commercial real estate world. While location is still one of the number one factors to consider when closing the deal on a new property, the prices in the market have definitely shifted. As the pandemic led to people fleeing populated cities, the prices have decreased. Now can be a great time to buy because as vaccinations have increased and the Covid-19 crisis has declined, people are likely to return to the cities. Salt Lake City and its location and price positioning makes it an incredible place to buy in the current market. This price decrease makes it the perfect time to buy, and will increase as time passes, so getting in while they are low is important for the biggest return on your investment. With the increase of work from home for businesses, larger buildings are currently being used less. With the eventual shift back to the office, new commercial real estate will be needed.