For a real estate business, there are a number of ways that implementing high tech gadgets and the latest and greatest technology in the office, will benefit your overall business productivity. These types of technological upgrades can make employee work life easier, smoother and can increase efficiency. This will in turn improve the quality of work being done and leads to higher chances of success; this equates to more money as well.
How can you use upgraded technology to increase employee efficiency, productivity and overall business success? Continue reading for a number of examples.
Web Presence
Real estate in general can use their own website for so many different reasons; advertising services, showing commercial real estate properties available, contact information for potential clients and more. A good website entices visitors to contact the business for the services that are advertised. It displays professionalism and seeing a good website makes people think your business must be doing well. There is an increased chance that visitors will trust in a company or business with a well-built website, because it also makes people think you have enough resources to spend the money on a well-functioning, high quality website. In addition, a website that encompasses a good user experience lowers the chance of visitors becoming frustrated or not finding what they're looking for and navigating elsewhere for service. This is important in terms of having a positive online presence. Having a good online presence involves having good technological resources. A business will need to have good web designers involved, which also requires web design programs and software available to employees. This involves good quality computers and space designed for these types of employees.
Also, having resources who specialize in search engine optimization and ensuring the website shows up in Google search results will greatly increase traffic which eventually leads to company success. There is specific educational experience that is involved with employees being successful marketing specialists; this usually involves a number of years of experience and knowledge of marketing tools. The more opportunities the website has to appear across multiple platforms increases online presence.
Marketing and Outreach
If a company has the best in technology, they can increase the performance of both their webpages and the quality of their resources in the office. Something as simple as having the fastest internet connection in the office allows higher productivity, employees can work without setbacks. This is especially important for a company with hundreds of employees and multiple departments.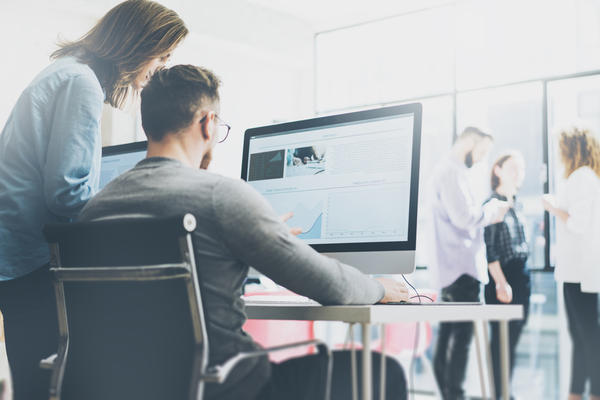 A benefit of having access to high-end technology is that it can be very apparent through a business' methods of marketing and engagement. There are usually budgets set for businesses' marketing tools and resources and you can almost see how large a budget might be by how much you see the company advertised across different platforms, like social media ads or in related online blogs or articles. In addition to social media, the use of email marketing is a very important tool. It's pertinent to have a list of contacts in real estate, including clients, business  associates, colleagues and other real estate companies. The reason this is important is because another technological advancement that exists in today's world of marketing and outreach for businesses involves email marketing. Of course, email has been around for quite some time now, but the way it has expanded really benefits businesses. Email marketing has specific online tools available for purchase (where price usually depends on number of contacts), where you can contact entire groups of contacts at once. This is important to keep up regular communications to consumers about advancements, updates and most importantly it's a great way to advertise new properties available to a large group at once. This increases the potential for engagement and outreach when people are simply browsing the web for unrelated things.
Most of these marketing platforms include a central hub for different marketing tools that your business uses to promote themselves. It acts as the centre of your marketing platforms and as a tool for keeping all your contacts in one place. What's great about the more advanced marketing platforms is that it also provides the company with reports in regards to engagement across different platforms, in terms of how many clicks and opens your emails have received. This is one of the new marketing tools that greatly benefits the whole company by showing you what your clients respond well to.
Communication with Clients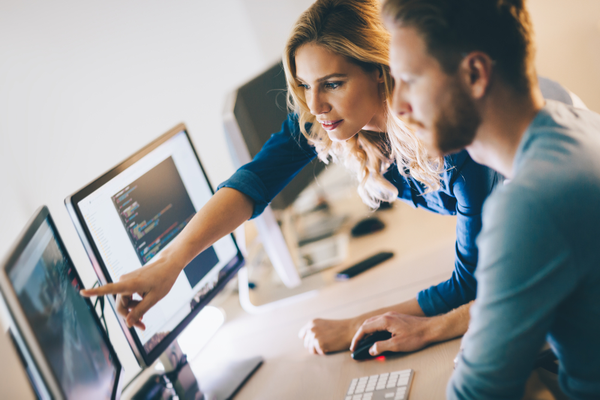 Through marketing strategies, companies are consistently communicating with potential clientele. There is an aspect of direct communication with people interested in the service. For example, visitors to your website or social media page may send you a direct message or send an email to your support team. It's good to have an easy, quick and effective means of communication through any and all channels. The easier the user experience, the higher the chance of making connections and building a client base. Again, this will lead to more money and higher chances of success by landing more clients looking for commercial or investment properties. The chances of someone trying to reach out to a company after being unable to contact someone easily, is very low. The advantage of using good quality tools in an office can benefit this aspect of a business greatly.
You want the best kind of communication tools. This can involve a number of different technological advancements like rather than having one main landline, each employee in the office has their own lines. Having individual extensions to reach someone directly can greatly impact the efficiency of contacting the business. Nobody wants to reach a voicemail box that's full, or listen to an endless list of employee names and their extensions trying to reach a particular agent. It seems like a small thing, but it can really affect the experience someone has trying to make contact. Especially if a potential buyer is serious about a property and is eager to make contact. It can even affect the experience of buying property and make it seem tough and negative overall.
To elaborate further on the additional ways you can increase ease of communication using high-end office technology, would be by increasing the available means of communication. When a business has a "dead" social media page, or a very low amount of traffic or engagement, it deters people from using them as a point of contact for purchases. People don't generally trust a page where their last post was a couple years ago, or if someone tries to contact the business through the page and they don't get a response. It's important to keep redirected contact information on all pages, even if it's been shut down. Think about an Instagram page that's obviously been inactivated and they don't include any redirections to their website or contact information, people will look elsewhere.
Virtual Tours
A good technological component of real estate web pages and online presence that puts a business ahead of its competitors, is incorporating the option to browse properties easily and quickly on the website itself. An example of this would be adding the option to tour commercial properties virtually. This provides a great user experience where potential clients can browse available properties and all associated property information even before having to contact an agent, or leaving their homes. Making virtual tours available online is largely dependent on having staff who can integrate this tool into a website, in addition to ensuring it works correctly without lagging or other technical complications. It is also a great addition to marketing notices, campaigns and ads to integrate video components.
It would also be an added benefit to think of adding buttons to directly link to the company's website, or even better, a link to the property itself. You can include contact information for the agent representing the property and list some important and prominent information about the property. It's important to include multiple methods of contact for both the agency representative and the company; like phone, email and chat (if available).
Throughout this article, there have been many benefits to using the better, high quality technical tools outlined. When you are in the office, you need a fast and easy means of communication with clients and coworkers. You need high-speed internet to allow for an efficient work environment, even in a large office. Other resources are required to assist with your website, online/email communications and using new marketing tools. Whether it's by hiring staff who specialize in an area of tech-related software, or ensuring computer equipment is up-to-date, there are a number of  ways to utilize new technology to increase business productivity. When employees have access to the latest technology, they end up working more efficiently and using their time to increase overall success of the business. It can be firmly said that having an office space with better technology not only makes the employee's experience better, but also increases the quality of the clients.