Larger cities have adopted shared or coworking spaces because of the advantages they provide in regards to commercial real estate. When planning on acquiring commercial real estate, it often comes at a premium, so it is logical to consider all your available options when starting a small business.
It can be challenging to find traditional office space for your small business, and combine that with costs of upkeep, overhead, and utilities and you may wind up with unnecessary long-term financial headaches. However, it should be noted that there are potential pitfalls to coworking spaces as well. For starters, you are sharing space with others outside your organization. Secondly, you have a generally reduced sense of privacy, and lastly, you have limited access to conference and meeting rooms.
If you are starting a small business, between having a coworking space and a commercial tenant lease, which option makes more sense? It often depends on your situation, how much money you are willing to spend, and how many available resources your business has. There are pros and cons to both options, and it is up to you which one will work best for your business.
Coworking Space
Also known as shared offices, coworking spaces offer versatility and flexibility to small businesses, freelancers or small proprietors who desire to have a professional environment when they operate. A coworking space in commercial real estate functions in a simplistic way. A daily, weekly, or monthly pass may be purchased by a member or guest to access a desk, private office, or quad. There is no upkeep costs attached to a coworking space, unlike a traditional office lease.
A coworking agreement with a landlord is a flexible space agreement, which means the space you acquire is fully furnished right at the start. Helpful perks such as a WiFi internet connection, outfitted kitchens, and amenities like modernized restrooms come with a coworking agreement that normally would not be included in a traditional commercial lease.
Get familiar with the term "common area maintenance costs" if you plan on acquiring a coworking space for your small business because these costs will always be included in a coworking agreement. The common area that you occupy for your business will be the area that you responsible for should repairs be needed.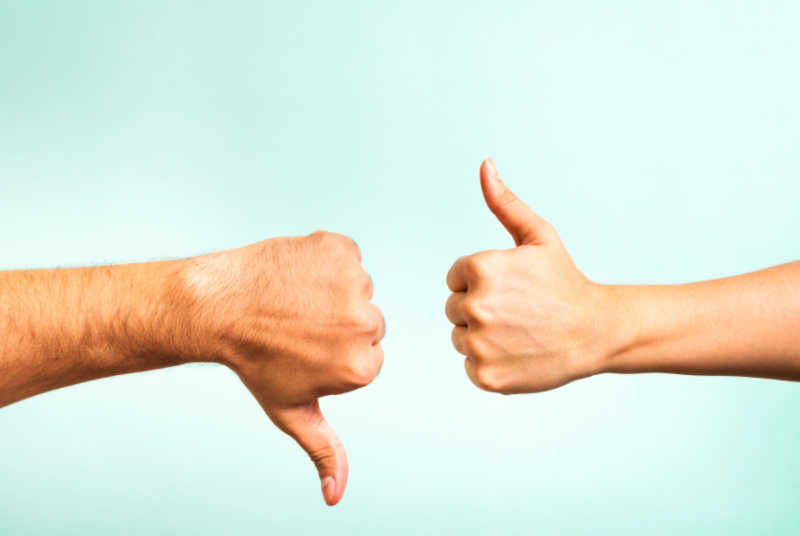 Consider the Good and the Bad
A pleasant surprise in a coworking agreement is that it won't have the termination penalties that are common in traditional commercial leases. A not-so-pleasant (and poorly hidden) surprise is that any and all coworking costs are up front for you to see. Amenities and fees can differ between locations and operators. One example of this is the inclusion of free coffee from an onsite coffee shop. Some operators give you this luxury while others make you buy your own coffee. This can also be applied to other perks like conference room time, printing, virtual office services and receptionist services.
One clear benefit of having a coworking space is that it can be collaborative when needed, and it can also be private when necessary. When running a business, you will need great networking opportunities with other individuals or small businesses that are like-minded. This is at the heart of what a coworking space intends to provide. If your business is in a creative field, it comes natural to get in contact with a talented designer, writer or engineer who knows how rewarding specializations are. Another clear benefit of coworking spaces is that they are affordable and flexible. The monthly cost is predictable, but there is no long-term commitment involved. If you want to provide a consistent work environment along with daily and hourly rates for freelancers with alternating schedules, then a coworking space would be a viable option.
The potential setbacks with a coworking space start with an abundance of noise and distractions that may creep into the work environment. If your coworking space is very popular and many people regularly arrive there to work, times of deep concentration may be few and far between. In this scenario, the coworking space may not be ideal.
Another potential setback is the costs over a period of time. Covering costs for a coworking space depends on the status of your business. If you have freelancers just starting out and a startup business that does not have a reliable source of income, retaining a coworking space may become too cost-prohibitive.
Additional credits or fees will be part of the charges for getting access to specific amenities. These kinds of costs can quickly add up if you don't pay attention to them. If saving money is a primary concern of yours, compare your expected out-of-pocket costs in a coworking space to that of a traditional office space when reviewing terms and usage of amenities. These factors can determine the overall costs.
There will also be technical limitations when dealing with coworking spaces. Whatever equipment you bring with you is what you will have. While some operators will offer workstations for a fee, you must have your own computer to do your work. Plus, variables like the age of the building, the type of market, and the amount of people accessing the space's internet connection, it may not benefit you compared to internet access at home or in a private office.
Traditional Commercial Lease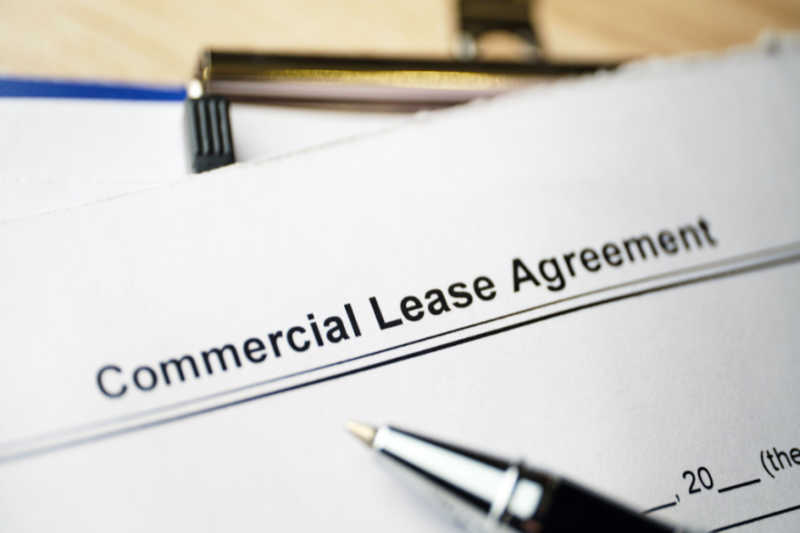 A traditional commercial lease stays true to its name: you as a business owner sign a lease with a real estate owner or landlord to occupy a commercial space during a designated period of time. Most companies that seek a traditional commercial lease will work with a professional tenant broker to leverage their expertise and navigate through all the twists and turns of lease negotiations.
Traditional lease agreements carry value as landlords often vet several different offers before settling on a tenant. There are specific factors that play into this decision-making process including credit, business history, projected cash flow, and a business plan.
Once you find a commercial space that you and your company workers are happy with, you can begin to map out how to present an enticing proposal to the landlord. This is where the professional tenant broker comes into play. Use the market data available to request a price and the terms on a commercial lease. The owner will then most likely make a counteroffer, and after some back-and-forth discussions, terms that suit both parties will be found.
Positives and Negatives
Traditional commercial leases have their fair share of positives and negatives to consider. When it comes to benefits, you get to have the control, privacy, and access that you prefer for your business. Your office will be private, your access to the facility will be constant, and you will have the freedom to collaborate when necessary. In other words, you get to make the schedule the way you want it to flow for your business.
Another benefit is the fact that you can offer clients, customers, and partners a private, professional space bearing your company's name. This promotes viability, reliability and confidence that your business will have a strong presence on a daily basis. A long-term benefit of having a traditional commercial lease is that you will keep the door open for more business growth in the future after signing up for a small space in the beginning. Once your company is in a position to add more employees, the cost per capita based on square footage will gradually decrease over time.
The negatives of having a traditional commercial lease go beyond just upfront costs. Monthly rent payments, security deposits, and simply paying by the square foot of the space you acquire altogether can take its toll on your personal and company's finances. Depending on the type of lease agreement you sign, you may be required to pay part of your utility costs, which will increase as your business expands.
Due to the amount of space that is available in your traditional commercial lease agreement, your company may have limitations when it comes to your rate of growth. While the lack of space does not always guarantee a negative impact on your business, putting employees in conference rooms for extended periods of time eventually becomes a negative morale hit. With the exception of your landlord having extra space to freely give up to you, there will most likely be a genuine sense of your company feeling squeezed and cramped for space.
Lastly, long-term lease agreements can have long-term ramifications on your business if you don't carefully read the fine print of the terms. Consider the economic factors, business risks, and unforeseen setbacks that can tackle any small business down. Regardless of the kind of office space you choose, you must count the cost of a lease agreement, especially if it contains specific stipulations for breaking the lease. After all, you don't have to be locked in an agreement if you are not comfortable with its terms.
Counting the Cost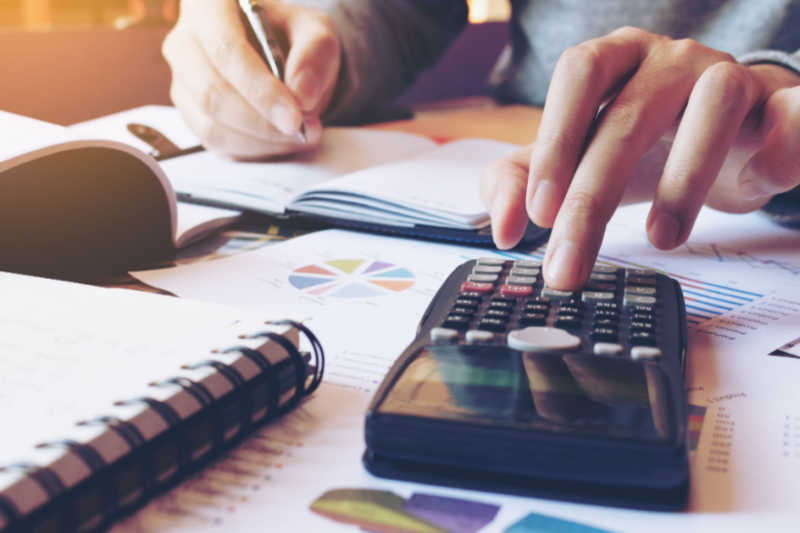 Now that both a coworking space and a traditional commercial lease have been defined, it is important to remember that you need to count the cost of whatever kind of space you acquire for your business. You must research price points in your desired areas using the most recent and most relevant information available before making a decision.
Looking at a few examples, average coworking space costs vary between the different kinds of spaces you are looking at for your business. A Private Office Space per person can cost an average of anywhere from $350 to $800 per month. A Floating Desk for the whole team can cost anywhere from $50 to $350 per month. An Office Suite per person is generally in the range of $350 to $800 per month, very much like a Private Office Space.
When renting commercial real estate space via traditional lease, there are costs to account for as well. Rent is the most obvious expense, though you need to make sure how exactly the landlord is quoting the rate. (Is the landlord going by a Full-Service Lease agreement, or a Triple Net Lease agreement?) How the landlord quotes the fact will greatly affect calculation of the costs.
Common Area Maintenance is typically the landlord's responsibility, though costs for this are also typically divided equally based on the total square feet of the building you are occupying. These costs are variable and can change depending on what specific common areas need.
Then there are other factors to consider for the cost of a traditional commercial lease, which include the landlord's property insurance, taxes, your own general liability and property insurance, utilities (think water, electric and sewage), janitorial services, and other miscellaneous costs.
Landlords will have their own property insurance for their commercial property and will pass that costs over to the tenants, which are divided equally between all active tenants. Taxes can define whether the costs of your Triple Net Lease will increase or decrease. Sometimes landlords will include utilities in your base rent, and one way to calculate the adjusted costs for utilities is to add $1.50 to $2.00 per square foot per year to any building that does not include specific utilities in the base rent. Miscellaneous costs can potentially include pest control, HVAC maintenance, and plant service.
Conclusion
Whether you seek to acquire a coworking space or a traditional commercial lease, the fact of the matter is that you have to do your homework before you find yourself in a legally binding agreement of any kind with the other party. There are a few options to choose from when considering a coworking space, and there are many different types of commercial leases to review before selecting one. It ultimately depends on the needs of your small business and how much you believe you can get out of the space you acquire for however long you have it.